Representations
We are proud to represent some of the brands creating the best healthcare products available in the world today

Ulrich Medical
Easy handling in the OR environment and a comprehensive safety concept for maximum patient and user safety are characteristic of all ulrich medical tourniquets. The appropriate cuffs for disposable or multi use and other accessories complete our range. Thanks to our competent, motivated customer service team, ulrich medical customers always receive individual, extensive service on site.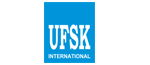 UFSK International
UFSK is the perfect combination of trendsetting comfort and supreme quality. They provide patented solutions with their systematic knowledge in the field of pathology.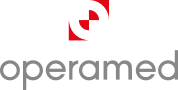 MANY COMPANIES PLACE THEIR TRUST IN US
PROFESSIONAL APPROACH
We are aware that the first impression is the most important when starting any cooperation – that is why we take the time for every customer.
OUR SOLUTIONS
WE PROVIDE A WIDE RANGE OF SOLUTIONS FOR MEDICAL SCIENCE AND HEALTHCARE
Based on our many years of experience, we provide consultancy services, preparation of technical specifications regarding medical and non-medical equipment in hospital and other medical facilities. We wish to become renowned for implementing medical engineering and sale of medical goods and services. In Slovenia, based on contracts with distributers and partnerships with users, we have already installed numerous devices and have a large sales network. We appreciate our main customers, who place their trust in us and accompany us on our new path.
REPRESENTATION AND SALES
We have concluded representation contracts with leading manufacturers of medical equipment.
CONSULTANCY, SERVICE, AND SUPPORT
We provide consultancy services in preparing technical descriptions and expert specifications.
ENGINEERING
Turnkey projects